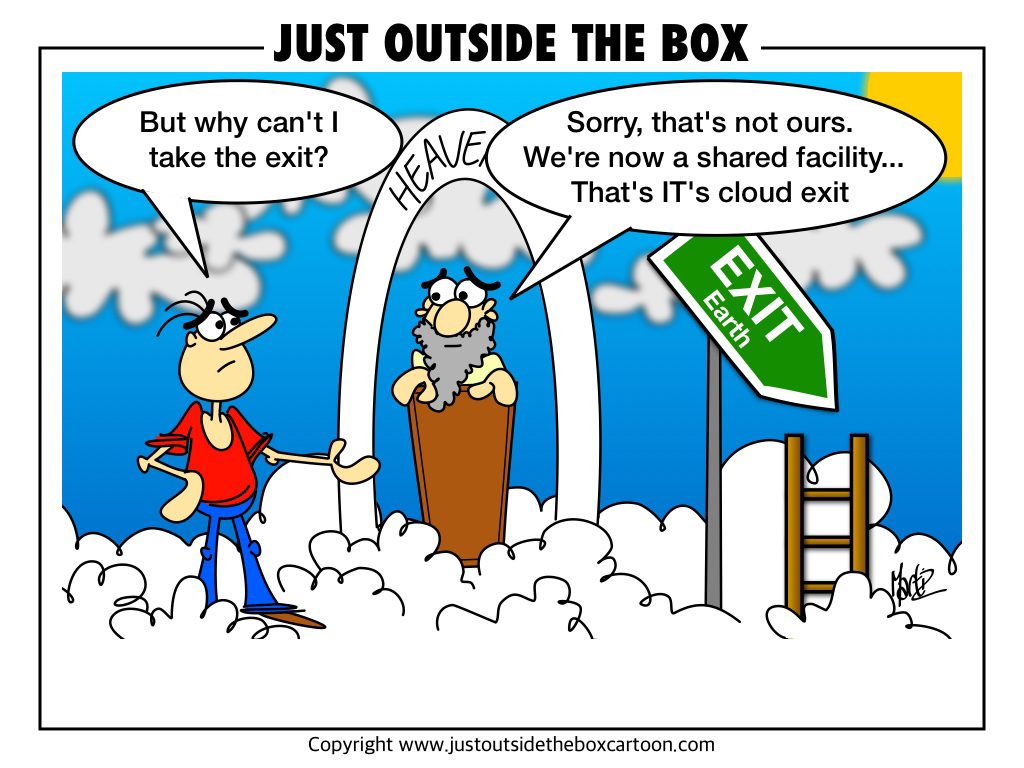 Hopefully the exit is different from the entrance, in that a lift would be really handy when accessing the cloud…
But hang on, let's imagine if that were possible…  The fastest elevator currently is Taipai 101 in Taiwan. It travels at a speed of 59 km/hr (37 mph). If we assume our average white fluffy cloud to be at a height of 4km (2.4 miles), then this elevator would take us 4 min and 6 sec to reach our destination. Pretty impressive when you consider that the first ever elevator installed by the Otis elevator company in 1857 in New York travelled at a modest 20cm per second (40ft per min). That would definitely require a packed lunch for our Otis elevator trip, with a duration 5 hrs and 33 minutes.
But you know what? I think I'd take the old tech option and enjoy the journey.
Which elevator would you take and why?