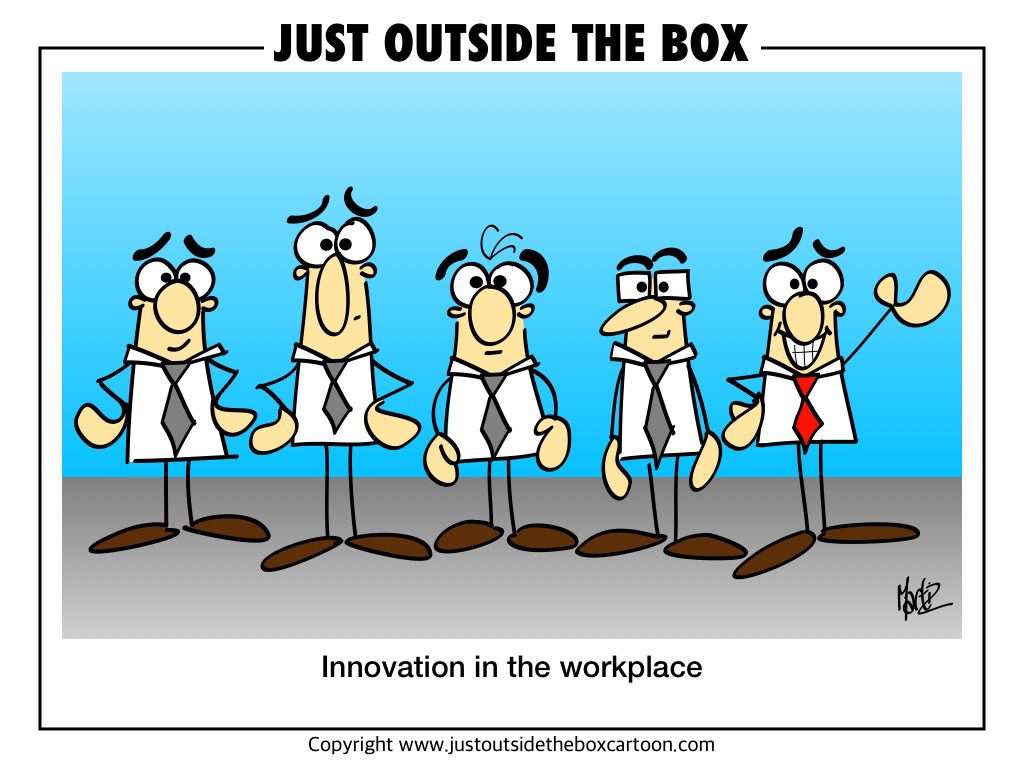 Google's definition for innovate is
…make changes in something established, especially by introducing new methods, ideas, or products
Well, you could argue the cartoon meets the definition, but perhaps not quite the intent. However, it is probably this very loose definition that has allowed this word to become the latest buzz word in the workplace. How many company vision statements, business strategy plans and team meetings splash this word about with gay abandon these days, in the hope of reaping the benefits that successful innovation can bring to a business?
So tell me this, if innovation is our workplace salvation, then why do so many companies fail when it comes to the actual undertaking of innovation?  In Diana Kander's TED Talk Our approach to innovation is dead wrong she proposes an unconventional business approach to this challenge and in her innovation experiments with MBA students vs kindergarten kids, guess who wins?
Let me know what you think
PS. And then for a bit of fun, play the workplace bingo game with this freebie I made a couple of years back. Who would have thought office buzz words could be so much fun!