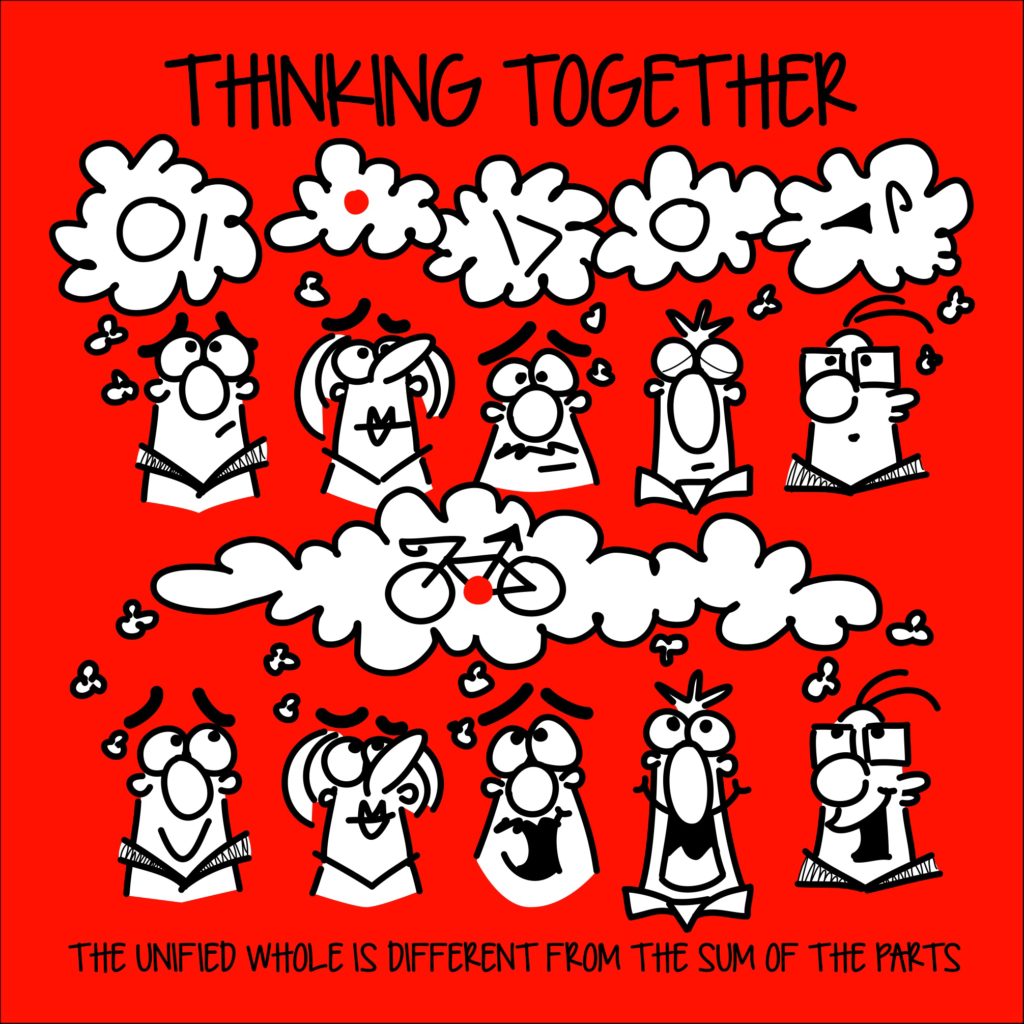 And now for something completely different…Yes, you're right, not one of my normal cartoons. I thought I'd mix it up a bit and share with you some of the other cartooning work I do.
I've been looking at ways of introducing art into our workplace as I'm believe that art helps spark people's imagination and put simply, makes them feel good. But, the art had to fit in with the business environment (hey, we're a serious bunch of engineers at work); it had to be another element of the business that made sense amongst the library of engineering standards, 3D CAD machines and meeting rooms.
Ultimately, this idea manifested itself into what I call The Art of Us. This is one panel from a growing series of panels that I've checker boarded onto the big blank beige wall opposite my desk (What is it about engineering offices and their love of all things beige or warm grey?). Each panel aims to depict in images and a few words the culture of our organisation and express what it means to work here. But best of all, it's a community project and allows anyone in the business to get engaged in the art.  These aren't my ideas; these are the thoughts and feelings of people in the business. They simply tell me what they think one of our cultural strengths is and I interpret their thoughts and feelings into a one panel drawing.
So what do you think?
What word or phrase would you use to describe the culture of your workplace?