…with a fake orange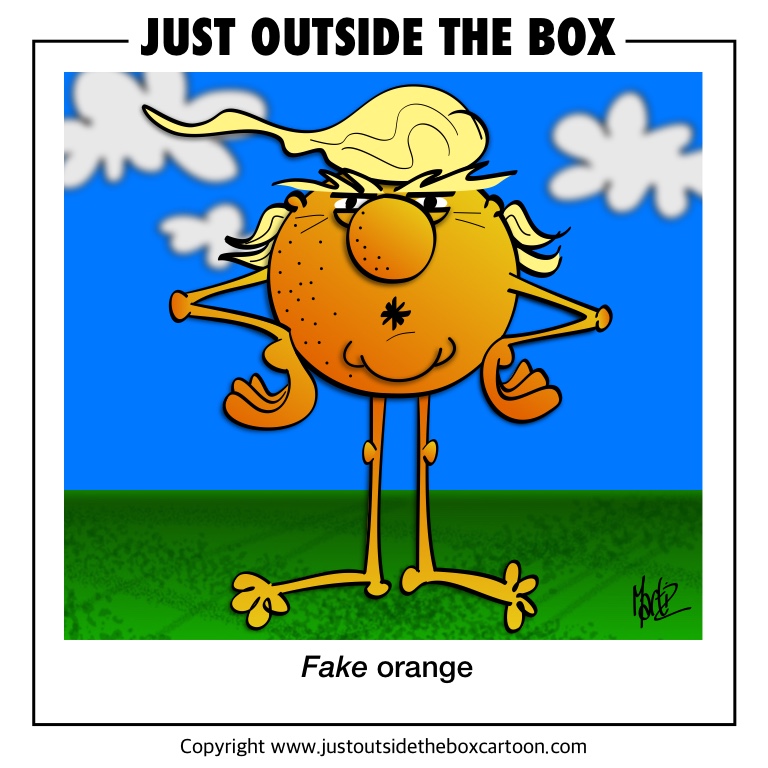 Don't you find it amazing how only last month, the phrase fake news was but non-existent, but now it's everywhere you go. We're probably living and breathing the beginnings of a future etymological study over 500 years from now; where etymologists will dive into our popular culture and history to understand what was going on at the time that resulted in the phrase fake news.
And as I stand here today before you in pixel format, I prophesize we'll see a logarithmic escalation in the use of the term fake news, as captured within tool such as Google Ngrams. If you aren't aware of this neat little program, it's an online search engine that charts frequencies of a word or string of words (such as a phrase) as documented within printed sources between 1500 and 2008. Below is the ngram I created for the use of the phrase real news versus fake news. 

Now, let's sit back and watch fake news rise above and beyond the real news.
PS. If you want to find out a bit more of the serious side to this Google tool, watch the TED talk What we learnt form 5 million books.