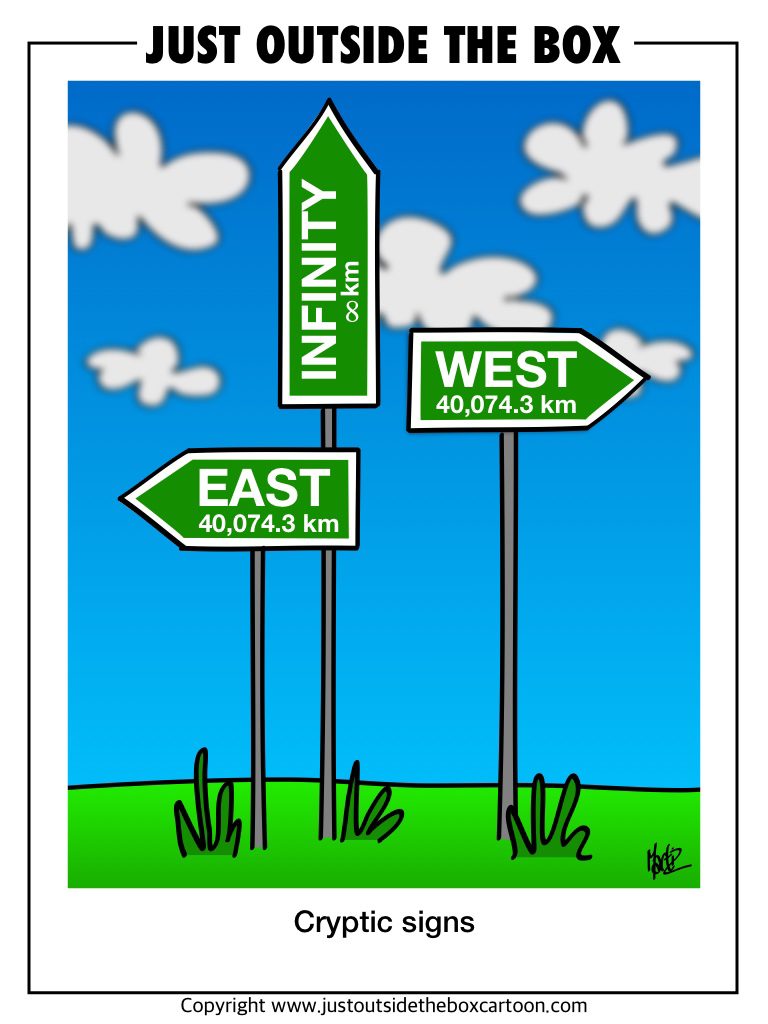 In the interest of research for this cartoon you'll be pleased to know that I wasted my time, not yours, with the sole mission of finding the best of the very best in street signage.  And I'm not talking about the bog standard funny signs you get when you simply type 'funny signs' into Google. No, I'm talking about witty, thought provoking signs, that you would have to trawl down to page 23,459 of Google, because that's where you find the true gems of the internet.
What makes this find a bonus (at least for me), is that it's by an Australian artist, Michael Peterson. Not only is his street signage clever, but it is a wonderful example of Australian humour…So, are you now just a wee bit curious?
If you want a smile the instant you click on the link, then this is the link for you.
PS. Share your thoughts. It only takes another click and few keyboard letters.